INFINAIR ARABIA COMPANY LTD provides several options and accessories to support customer's demands, we do not supply these options separately, but we supply them along with the fans only to simplify customers time and parts quality and similarity:
Damper and Actuators:
There are multi-damper's types and shapes that can be supported: backdraft dampers, round dampers, and dampers with actuators. An air damper is a device that uses metal plates to stop or regulate the flow of air within a duct, VAV (Variable Air Volume) air-handling. Dampers are also used to stop airflow into unoccupied or unused rooms where air conditioning is not required. In addition, dampers can also be used as protection measures against smoke or fire. Their main components are the blades, which adjust their position to control airflow. In addition, dampers include frames, linkages, axles, bearings, seals, blade pins, actuating motors, flanging, jackshafts, and sleeves, among other components. INFINAIR ARABIA supplies dampers along with the fans, we source them out from a well know suppliers or produce a few pcs internally.

Flexible Connectors:
Flexible Connectors are useful for a variety of purposes in air handling systems. Flex material comes in a variety of compounds to accommodate airstream material content and temperature. For negative pressure applications, dirty airstreams, or higher velocity flow rates, flex connectors often require internal deflectors to protect the fabric. Flow liners also provide improved airflow thru the flexible connector reducing aerodynamic inefficiencies. Flanges and deflectors are constructed from carbon steel, zinc plated carbon steel, aluminum, and stainless steel.
There are many benefits of using it:
To isolate weight and wind loading on fan housings imposed from the ductwork.
To isolate the transmission of vibration on inlets and outlets of fans and ductwork.
To allow for minor axial, radial, and rotational misalignment of duct connections to the fan
To accommodate expansion of components due to temperature

Vibration Mounts:
Springs and Rubber isolator/mounts have great vertical-direction flexibility, and significantly reduce the transfer of vibration to the supporting structure. These anti-vibration rubber mounts are designed for installation on applications with continuous and intermittent loads. Elastomeric bodies of the isolators effectively prevent metal-to-metal contact. All the fans meet BV-2 and BV-3 vibration levels as per ANSI/AMCA 204-05 standard. spring mounts are designed to provide efficient isolation from critical vibrations and all-directional restraint from vertical and horizontal forces, as well as from forces due to seismic activities and high wind loads.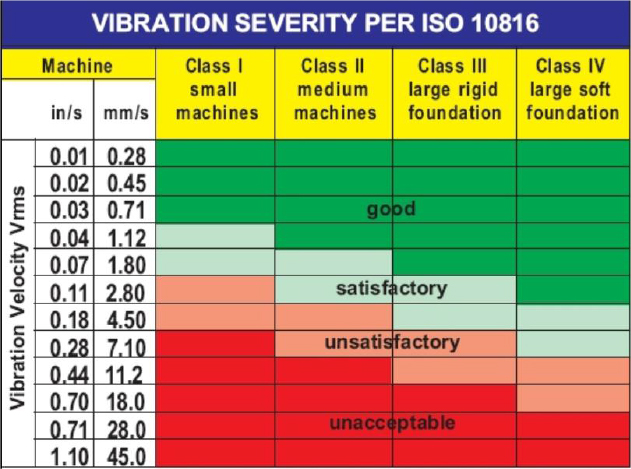 The fans are tested and inspected in accordance with ISO10816 standard. This is to grant that all fans are operating as per ANSI/AMCA 204-05. The mounts increase the life of the moving parts like bearings, in turn, improve the fan's life cycle.  In this table, the green area is the area where our fans are being produced and delivered to customers.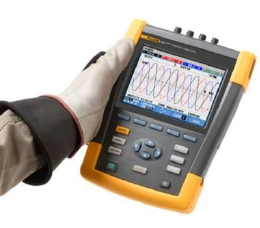 Variable Frequency Drive (VFD):
VFDs are used to control AC induction motor speed and torque, while the induction motor is the major equipment in the fans. Variable frequency technology extends the motor running speed range - from zero speed to above the motor rated speed - to improve the production efficiency of the transmission process significantly. In the case the motor only needs a lower capacity, the VFD can reduce the motor speed to save energy. Our sourced drives are easy to install, set up, and operate to save a lot of time for you. The VFDs are widely available and can be purchased directly from us or through local distributors.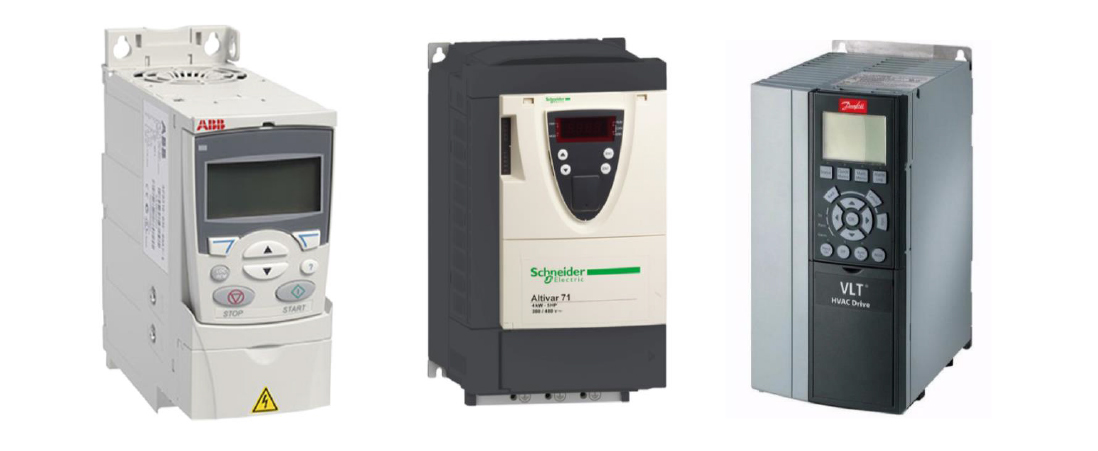 Control Panels (INFINAIR ARABIA Panels)
INFINAIR ARABIA control panels is your best choice if you see beyond your current needs and work to meet future requirements and the Internet of Things (IoT). The Control panels can be well integrated with your Building Management System (BMS) and ensure the system-level operational performance and greater efficiency, which represents the strength of the i-Control system.

Special Electrical Parts used for the panels from well-known brands: like ABB and Schneider.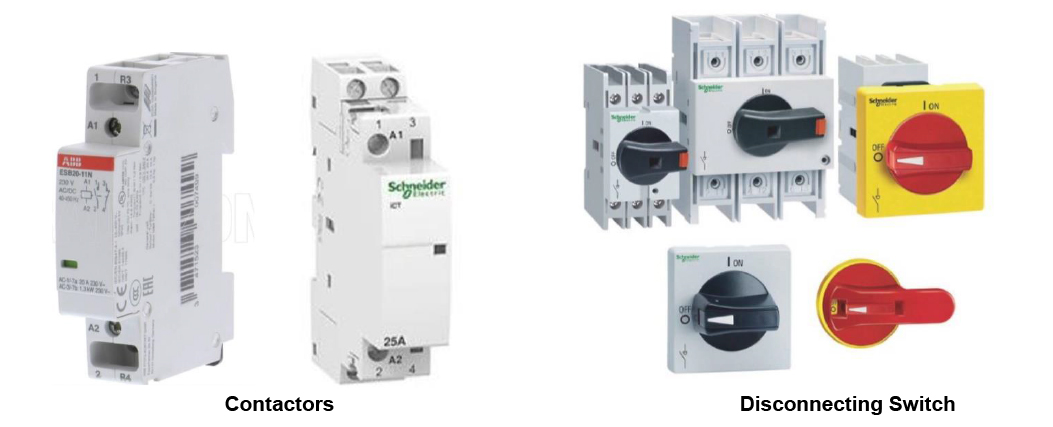 Speed Controller
Fans speed controllers are connected to the low capacity fans used for residential applications: such as kitchen wall mounted fans, toilet (WC) fans, small centrifugal wall mounted fans, inline duct fans, and cassette fans.  The principle is adjusting the speed to meet the static and airflow required.