AMCA CERTIFIED PRODUCTS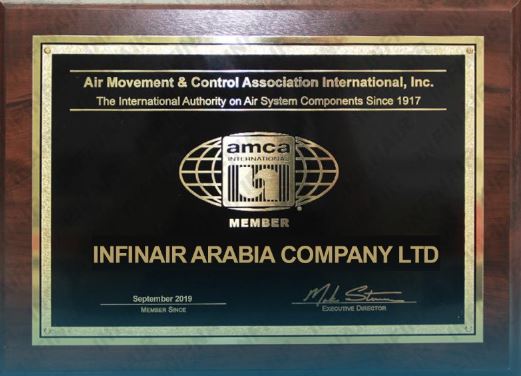 INFINAIR ARABIA CO LTD is a Jordanian company that is designing, producing, servicing, and selling ventilation and Industrial fans. Most of the HVAC ventilation and Industrial fans are accredited and licensed by Air Movement and Control Association (AMCA) in the USA. We are the first company to produce fans in the Kingdom of Jordan and the first company in the Middle East and North Africa to achieve AMCA Fan Energy Index (FEI). Not only this but our fans have been approved by the most important international notify bodies in Electrical and Mechanical Safety such: UL standards compliance, Smoke Management System, and Civil Defense Approvals by several countries. What all customers want are available: Less delivery, fast response, long warranty, high quality, competitive price, and high-reliability fans.
PRODUCTION LINE ISO-9001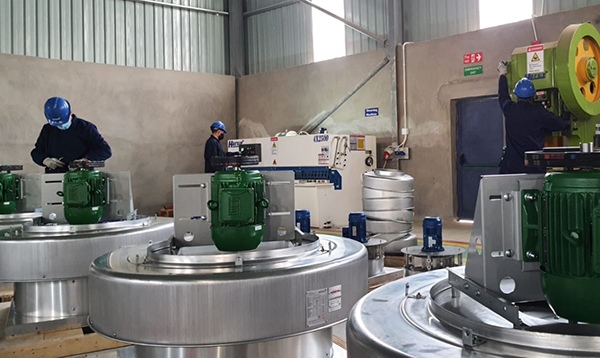 Industrial Factory in the Kingdom of Jordan has equipped with full production and manufacturing machines, instruments, tools, and support system to produce the fans locally at the highest quality and reliability. All Engineers and technicians are qualified and well trained. INFINAIR ARABIA promotes the teamwork spirit and core values toward the company. The parts used in the fans are sourced from top-notch suppliers who have proven the performance in fields. Flexible production operations and sequence of processes reduce the cost, improving productivity, reduce the wastes and scraps and eliminate long delivery time to be shortest in the Middle East and North Africa region (MENA). 
SMOKE MANAGEMENT SYSTEM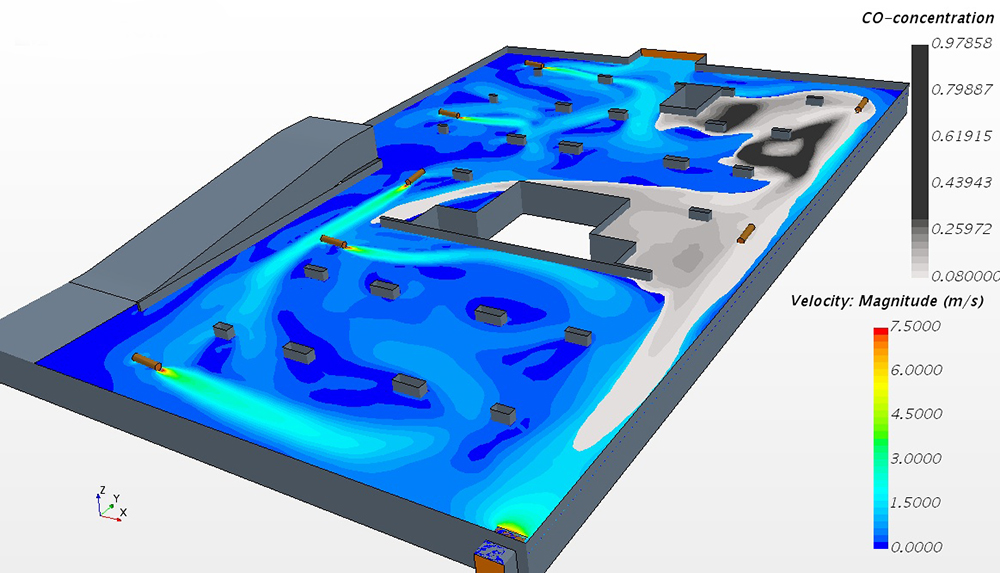 The engineering team is utilizing advanced software and engineering design calculations in designing the fans and testing the functions. One of the tools is Computational Fluid Dynamics (CFD) for simulating the car parking smoke applications. It uses to make sure that air movement across the smoke areas is discharged homogeneously toward the exhaust, and contributes to reducing the hazard due to CO. All of this can be done ahead of installation and commissioning. This will help the design office select the best number of fans, support the customers to spend less money for the building construction, and save people's lives in case the fire and smoke have taken place in the building. The smoke fan's motors are designed to meet F300/2hrs or F400/2hrs for the double speed smoke motors. INFINAIR Jet fans are confirmed to EN12101-3:2015 Smoke  Standard.